Jeannette Irene Le-Saint - Jan - We Love You!
Beautiful Wonderful Jeannette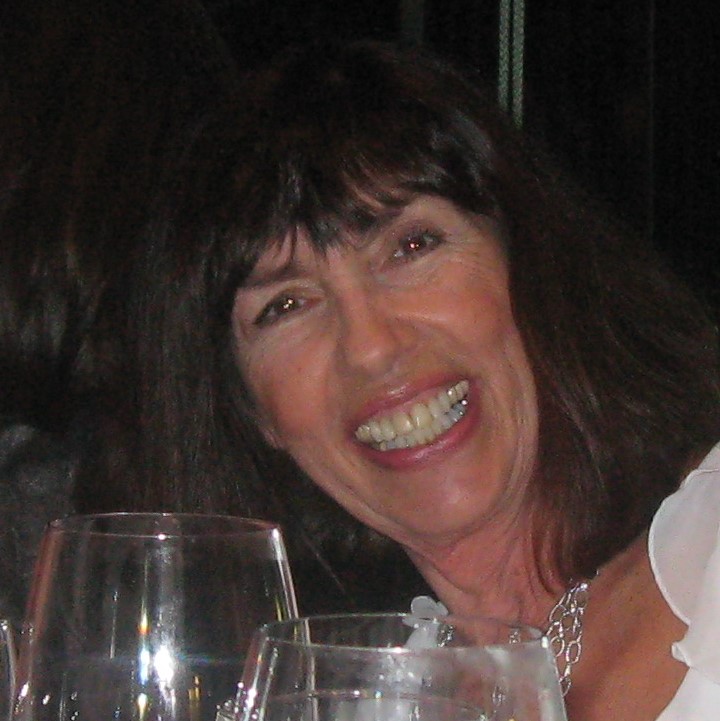 Words cannot describe the goodness and perfection of Jeannette LeSaint:
Her smile can melt the sun and leave you feeling good. She is the most beautiful woman in the world.

Many people will miss Jan's physical presence dearly. They experienced her goodness, sweetness and perfection.

Jeannnette Le-Saint led a life of goodness and perfection. Jan was a super hard working nurse for 50 years. Her focus as a nurse was on the wellbeing of her patients. You could not ask for a better nurse than Jeannette Le-Saint.
She started her life in Poulton Northern England. Jan attended nursing school and achieved the level of registered nurse. She spent time in London, migrated to El Paso, Texas and finally settled in Pacific Beach, California (San Diego).
Jan was extremely smart. She enjoyed reading many books and loved good music and art. Jeannette could carry on an engaging conversation on many subjects. Her contagious beautiful smile and pure energy lit up the lives of many people. Jan is dearly, dearly missed by her sweetie Christopher, her dear sisters Chrissy and Franny and brother Johnny, her lovely family, her dear friend Robin, many other close friends, and all those who had the good fortune to encounter Jan's radiance. We have lost a most wonderful soul from our world. We wish Jeannette the consciousness of bliss. Our hope is to join with Jan once again in the future. True Peace and Love my dearest, most wonderful sweetie. My love for Jeannette will be in my heart for the rest of my life on this earth.

Christopher Dickey: chris@cdickey.net

Pacific Beach (San Diego), California

Charitable causes Jan donated to:
Doctor's Without Borders
Oxfam
Mercy Corps
The Nature Conservancy
St. Jude Children's Research Hospital
many more ...

Music Jan loved:
Pink Floyd, Beatles, George Harrison, Traveling Wilburys
Gypsy Kings, Norah Jones, Moody Blues, Joe Bonamassa, a lot more ...
Chrissy's Words - Jan's dear sister
My earliest memories are with my sister.
She used to tell me what to do, when to do it and whether I had done it properly
As there was only just under two years between us, every milestone was celebrated together, if she got a bike, I got a bike, if she got a scooter, I got a scooter ……………. Probably before I was old enough or deserved it.
Jan was very creative. When we were all quite young she used to write plays, act, cast and directed them. Although Franny and Johnny were quite a bit younger than us, she always had a part for them. Johnny was usually a page boy, Franny a flower girl, I a lady in waiting and of course …………………Jan was always the Queen. I think she got that right.
As teenagers, Jan and I found ourselves looking after Johnny and Franny who used to be referred to as "the little ones". The 'little ones' used to turn up with us at coffee bars, summer trips to the beach and teenage dates to the pictures. Jan would never let taking two youngsters and her younger sister deter her from these outings.
Ever protective and caring of our little troop, she could be quite bossy. In fact, as a teenager we christened her 'Jannikins', a cute baby name for our boss!
As we grew older, the glue that stuck us together never came unstuck even as we lived in different countries.
I think her grounding in looking after her little troop served her well in years to come as she used to tell me when she was going into work "I put on my bossy boots, pull up my smarty pants and set off"

We three are bereft, we have lost our star, our Head Girl, but she will be in our hearts for as long as we live.

God bless you Jannikins
Nurses Remember Jan - A Nurses's nurse
Jeannette was a nurse's nurse. Compassionate, caring, creative problem solver, advocate,witty. It was an honor to know and work with her. Thank you Lord for the gifts she brought to all who crossed her path.
Anne Graheck
I had the pleasure of working with Jeannette when I was a young nurse, she was a shining example of what a nurse should be, kind, compassionate, smart, caring and wise. I learned so much from her...I remember thinking sometimes she was hard on me but I came to realize she only wanted me to be the best I could be so we could give the best to our patients. I feel sad that we did not keep in touch and in the future I will make an effort to do so with people who were important to me. I was blessed to have spent some time with Jeannette just days before she passed, her smile was the same as always, as well as her sense of humor and visible strength of character. To her family and her love Chris may you all find peace in your memories and know she will always be with you.
Peace, Sarina Pellegrini
I had worked with Jeannette for many years and was glad to have known her. She always had a smile on her face and was so kind to everyone. She will be missed. May God be with her and her family!
Carol Horn
Family and Friends
Jan was the most wonderful sister-in-law to me, so much fun, very kind, compassionate who only ever saw the best in people, she was a fabulous Auntie to my 4 children who all thought the world of her, she will be sadly missed.We love you very much. RIP.
Louise Le-Saint.
Love and miss you Jan!!!!
Robin Caldwell
Jan will truly be missed by all those who knew her. She was a beautiful person and so much fun to be around! I will never forget her smile!
Emily Spillman
Jan was an awesome person with a quick wit and a beautiful smile! She could light up a room with that smile and always had a funny story. She will be missed by so many. My thoughts and prayers are with her family and friends.
Cindi Caldwell
I will miss Jan so much. she was such a wonderful friend, always there for you and gave so much to anyone and everyone.we had so many fun times together. Her radiant smile will be with me forever.
Linda Mccauley